Branding
Mission and vision statements are must-haves in a customer-centric company
Many customers confuse a brand's vision statement and its mission statement. They are closely connected but your brand vision builds on top of your brand purpose while your mission statements outline a bit of a roadmap for your company's vision statement.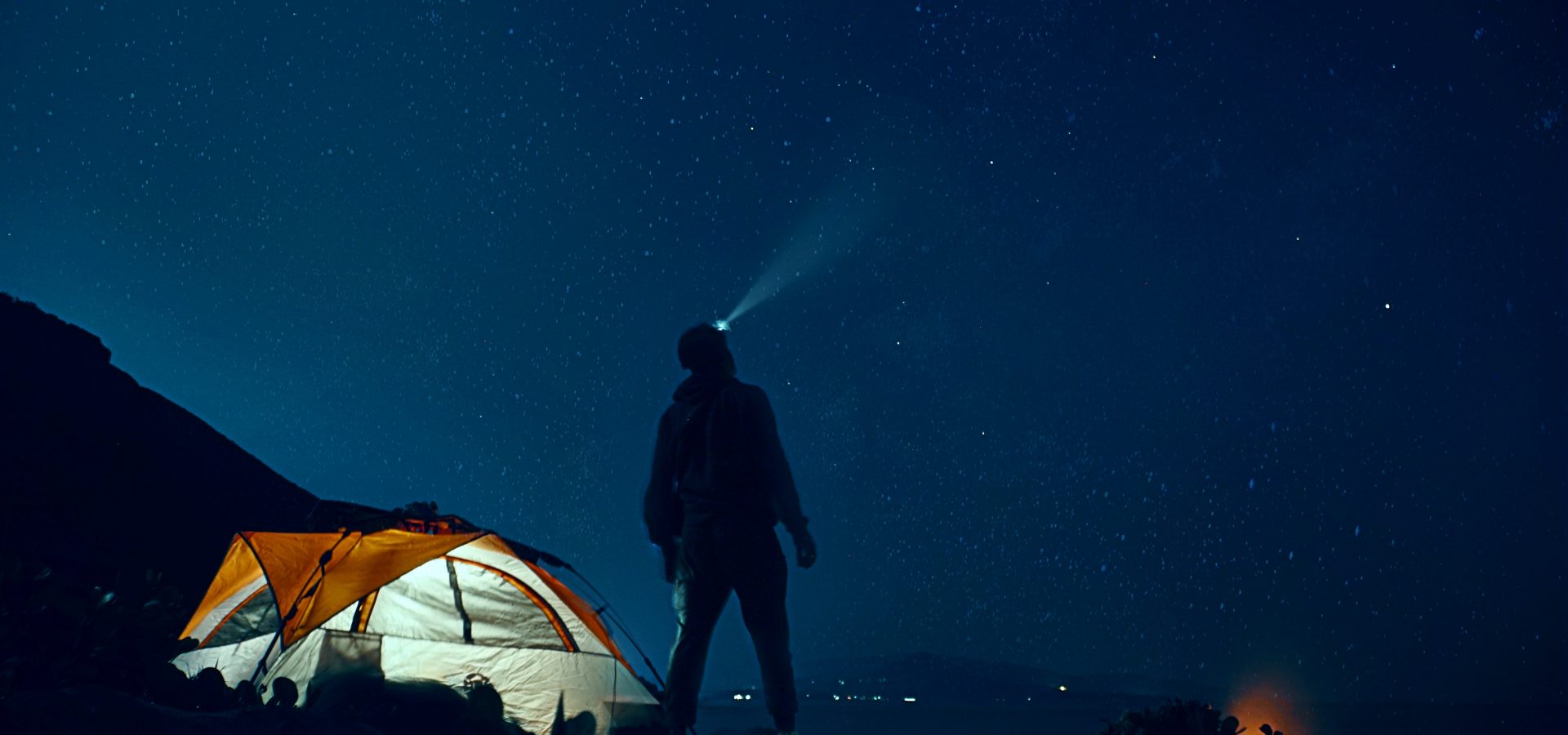 The first will let your target audience know what products and services it provides to them and why they are doing so.
A vision statement looks more towards the future, setting a future brand vision of where you want to take your company. A bit visionary, maybe even a bit dreamy to some...
Let's first explore what both a mission- and vision statement is, review a few examples, and then learn how to create it yourself.
A Mission statement describes the roadmap to your brand vision
A mission statement, a few sentences long, is likely what you tell people when they ask about your company. It tells them what your company does and how you do it. It contains some information about your target market and is used to work towards your future vision.
It outlines the roadmap to your brand vision and provides a bit of a guideline both inside and outside your company.
Lastly a mission statement defines the communication to employees when joining your company. Your employees should be able to recite this mission statement from memory. It's what they'll use every day to guide their work and understand their purpose.
Vision statements describe your ambition and goals
A vision statement focuses, normally short, on one sentence, which describes your goals and ambition. When heard it should show off this ambition. If you don't want to become the best, what would challenge you to become do better in your everyday life?
Well-crafted vision statements serve as a guide that inspires your employees to work toward the greater goal of your organization.
Vision statements, however big, are bound to change
Microsoft's vision was once: "A computer on every desktop, and in every home.". They have kind-off succeeded so they had to change their brand vision throughout the years. However, now, their brand mission is to help people and businesses "achieve more".
This is not just a means to lead your marketing strategy. It's huge, bold, and in some way (maybe) too ambitious. If you can check off these you can be sure that you've got a true vision for your organization!
Also note, that this is subject to change throughout the years. You might reach your vision as Microsoft did. Your market might change or you need to evolve as a company. Every now and then just look at your strategic plan and see if it aligns with your mission and vision.
Once in a while it might be good to re-check your vision and if it is still what you aimed for a few years ago. If you do not change your brand vision throughout the years it might be that something is holding you back instead of pushing you forward.
Full of ideals and bold statements
A proper brand vision statement could look something like this: To be ASPIRATION. An Ideal can help to give the bold statement extra power like A world without poverty.
Ideal - Define the ideal future, final destination, or desired end state. How can your brand change the world?
Aspiration - If it all goes right, how will you impact the category? Here you can use superlatives like "the world's best"
Mission- and vision statements examples
Let's list a few examples below and how they might have changed over time. Companies and industries change over time and thus a company's mission or a business's vision might evolve or change as well.
Truly successful brands might even reach the mission or vision they set out in the past. As seen with Microsoft. They had to update because the mission and vision were (almost) accomplished or just not challenging enough anymore.
Tesla
Mission statement: Tesla's mission is to accelerate the world's transition to sustainable energy.
Before the mission statement above it was actually a tiny bit different. They first wanted to accelerate the world's transition to sustainable transport. You see, just a word different, but a completely different mission they have.
It gives away their focus on renewable energy. More than just building a car, they also want to give away that energy storage products are part of their market in addition to the electric vehicles alone.
Vision statement: To create the most compelling car company of the 21st century by driving the world's transition to electric vehicles.
There are a few things inside this vision statement that are important to notice. They want to be the most compelling car company of the 21st century. Quite a bold statement to make with so many competitors aiming this high.
Meanwhile, it also contains a global goal. Not just a local player, they want to make a difference all over the world in transitioning to electric vehicles.
Looking at both the mission and vision statement of a competitor you will instantly see the difference and how it actually relates to their brand identity and brand vision as well.
Microsoft
Mission statement: To empower every person and every organization on the planet to achieve more.
This new mission statement doesn't seem to be too far off from the mission described by Steve Ballmer. In 2013 he set out that Microsoft was to "create a family of devices and services for individuals and businesses that empower people around the globe at home, at work, and on the go, for the activities, they value most."
It still sounds familiar, really close to the core brand values of the Microsoft brand. Just the company mission became a bit wider and to me, it is actually a more compelling mission statement.
Vision statement: To help people and businesses throughout the world realize their full potential.
Looking at the vision Build Gates once set out, "A computer on every desk and in every home", they needed a more vision statement for sure. Microsoft could almost say it accomplished its goal and thus it needed a big update to keep challenging itself.
I hope you noticed how bold some mission- and especially vision statement examples actually were? They all use quite powerful words trying to stay as close to their core values as possible.
Obviously, their statements have grown over the years, became bolder, more challenging, and more inspiring. Just to say a clear vision and mission truly are the core elements of the entire organization and to make sure the company's future is set.
Writing a compelling mission statement
To craft a mission statement there are a few steps you can follow. Be careful here, mission and vision have different purposes.
Go back to your brand purpose created earlier and take these with you. They are the perfect start. Now ask yourself, how do we define this in one sentence. Think of what you are trying to achieve at the moment. What are you working toward already, is it possible for you to achieve it?
Ikea's mission statement
Let's take Ikea for example. Their why, how, and what might look like this:
- Why: To improve the daily lives of as many people as possible.
- How: Showing interest in how people live and work every day.
- What: Well-designed functional furniture & decoration at the lowest possible price.
Looking at these and asking yourself, what are we actually doing on a daily basis, what is this mission we are currently on? What are things that actually come back throughout these questions? Let's summarize this a bit.
I see well-designed, functional, and affordable furniture, and both the how and why actually focus a lot on people and getting them a better life. You will see that these three parts come back in their mission statement.
Mission statement: To offer a wide range of well-designed, functional home furnishing products at prices so low that as many people as possible will be able to afford them.
Around the world, this is what Ikea is known about. Asking most people they will all tell you something similar about Ikea.
That's part of what makes them such a successful business and an effective brand in the end. They stay true to their core values and are constantly focusing on getting this message out there.
Writing a compelling vision statement
As said a good vision statement should be short, simple, and specific to your business. It should also include some ambition, if it's almost unreachable you are on the right track.
To get started first figure out what you are actually doing by seeing what the output of your actions actually is. A furniture shop doesn't just sell furniture, they want you to buy something to make you feel more at home.
Now let's add a few extra aspects to the board. What makes you different than competitors, why do you have a different vision of the world? Lastly add a bold statement and make it relatable to others.
Looking at Ikea again you will see that their vision statement is quite challenging. However, their vision statement describes their goal perfectly.
Vision statement: To create a better everyday life for the many people.
You see it goes beyond just home furniture. They want to have a positive impact on the world. By sharing this and acting upon their mission and vision they want to be seen as a socially conscious business.