Books
12 Books to Read in 2022 as a CIO/CTO
Gaining more knowledge will prepare you for future challenges, but only if you read the best books for your role. So, which books are a must-read for CIOs and CTOs?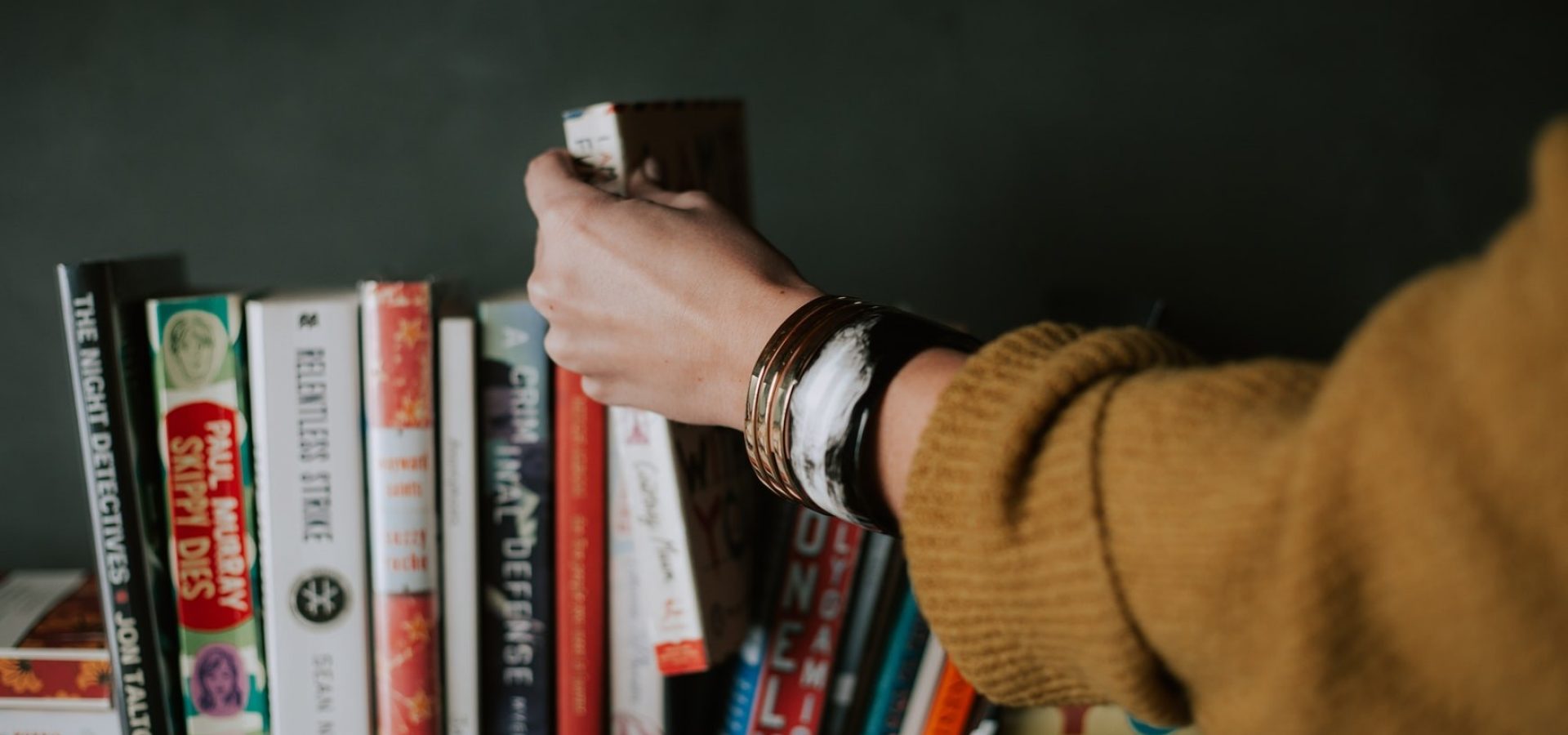 A great book can change your life, equip you with vital knowledge, and continue inspiring you for years to come. IT executives and CIOs always look for alternative approaches to implement innovative strategies and drive business, but it's not easy to go about this.
Reading is the best way to understand the constantly-evolving tech world and its societal implications. Read insight from notable industry leaders, research the technology, and pick up a book on the topic you'd wish to learn.
Gaining more knowledge will prepare you for future challenges, but only if you read the best books for your role. So, which books are a must-read for CIOs and CTOs?
This guide takes you through the 12 best books to include in your 2022 schedule and why reading them is essential.
Best Books for CIOs in 2022
You have vast options regarding inspiration books, and you may be spoilt for choice. However, these twelve fascinating books will offer you food for thought alongside practical guidance and ways to view your role differently. Let's jump in!
The CIO Paradox: Battling the Contradictions of IT Leadership
A CIO's work is guided by contradictory needs, whether they're focused on a long-term business strategy while handling their daily operations or reducing costs while fostering innovation.
The CIO Paradox, a book by Martha Heller (CEO and founder at Heller Search Associates), sheds light on how the conflicting forces operate and guides leaders to handle them. The insights in the book result from extensive interviews with various leading CIOs.
This perfect January read will help you work towards your goals while using the contradictory needs to your advantage.
The Invincible Company: How to Constantly Reinvent Your Organization with Inspiration From the World's Best Business Models
A behind-the-scenes look into how successful corporations launch superior offerings and groundbreaking business models will keep you on top of your game. For this reason, authors Alexander Osterwalder, Fredric Etiemble, Yves Pigneur, and Alan Smith synthesized years of experience and extensive research to come up with "The Invincible Company."
This February read is a practical guide to building, validating, and scaling new business models using the same successful strategies and tools. You'll also learn to streamline internal processes, develop a dynamic growth funnel, maximize profits and reduce risks.
Life 3.0: Being Human in the Age of Artificial Intelligence
"Life 3.0: Being Human in the Age of Artificial Intelligence" is not afraid to tackle any topic that might be considered controversial or off-putting, from superintelligence and what it means for humanity as we know it now, all the way down to consciousness and whether there's an ultimate limit on how much thinking can go on inside our brains - but don't worry! Max Tegmark sums up his viewpoints in great detail to get you prepared for this future.
The year in tech, 2021
The coming months and years will bring a wave of innovation that is already bearing down on us. From 5G wireless internet to AI-powered cars, from wearables for consumers as well citizens living with chronic conditions or disabilities – this technology has been waiting just over the horizon all along!
This book offers insight into how these trends can help you succeed in business—and it'll give IT pros something else too: ideas about what they need now so their organizations don't get left behind when things really take off later next year
The Rise of the Robots: Technology and the Threat of Mass Unemployment - Martin Ford
A recent Oxford Economics and Cisco report highlighted how artificial intelligence is projected to impact the employment landscape of the six leading economies in ASEAN by 2028.
In his book 'The Rise of the Robots,' Martin Ford covers AI's achievements and illustrates its societal implications using a wealth of economic data. This necessary and insightful read warns of the impending death of traditional careers as more jobs get automated, from technology to finance.
It's a perfect May read for any CIO or CTO who's keen on how disruptive technologies impact traditional work structures.
The Connector Manager: Why Some Leaders Build Exceptional Talent—and Others Don't
Gartner analysts and authors Sari Wilde and Jaime Roca studied over 9,000 individuals globally and noted four distinct categories of managers. They called the most outstanding group "Connecter Managers," who connect team members and develop new skills to perform remarkably better.
The Connector Manager is ideal for CIOs and business leaders looking to boost their skills and support team members to improve their productivity.
Made to Stick: Why Some Ideas Survive, and Others Die
Bogus stories, conspiracy theories, and urban legends circulate effortlessly, while those with important ideas struggle to make them stick.
Siblings Chip and Dan Heath disclose the anatomy of sticking ideas and how to make them stickier through their book 'Made to Stick,' fast-paced evaluation of success stories.
The eye-opening, provocative, and surprisingly funny book takes you through the vital elements of winning ideas–and you'll learn how to apply the rules and make your messages stick. Therefore, add it to your shopping cart for July.
The Industries of the Future
Having traversed the globe as Hillary Clinton's innovation senior advisor, Alec J. Ross knows how evolving technology impacts the world. He experienced the rise of the internet, so he attempts to answer "what next?" by predicting technology changes in the next decade and their impact on society in his book "The Industries of the Future."
The book explores the forces that drive global transformation and highlights how some have facilitated progress or failure. It also takes a deep dive into sectors destined to shape the global economic future and offers an informed perspective on the effects of sweeping trends on our current and future lives.
So include it in your August 2022 plans.
The AI Advantage: How to Put the Artificial Intelligence Revolution to Work
People have had high expectations for the possibilities of artificial intelligence. While there's still more to achieve, Thomas Davenport offers a more realistic view of AI and how to use it to your advantage.
The AI Advantage explains how considering smaller AI applications can improve efficiency. It also takes you through solid business applications of AI instead of considering it a replacement for human effort.
This is a perfect September read if you seek a realistic view of AI's business-focused capabilities that enable near-instant results and obtainable goals.
The CTO ¦ CIO Bible: The Mission Objectives Strategies and Tactics Needed to Be a Super Successful CTO
Rorie Devine wasn't kidding when he named it The CTO/CIO Bible. The content is inspired by the author's plethora of experience in more than 20 CIO/CTO positions and has featured on the CIO Magazine cover twice.
This entertaining and digestible book offers all you need to succeed, covered in over 100 topics that comprise tactics, values, and game-changers to apply in your work. It lets you absorb the tips and insights easily and in a fun way. So include it in your October 2022 reading plans.
Alchemy: The Surprising Power of Ideas That Don't Make Sense
Business and economics assume that consumers make logical evidence-inspired decisions, which is mostly untrue. Reason has a vanishingly small impact on many aspects of our lives. Instead, we're drawn to the extravagant, beautiful, and absurd. Therefore, you should bypass reason to influence other people's decisions.
Rory Sutherland, the Ogilvy advertising legend with over 7 million views on his TED Talks, blends jaw-dropping stories, cutting-edge behavioral science, and a touch of advertising magic to turn readers into idea alchemists. The November read will teach you to solve societal problems by embracing the irrational.
Extreme ownership
Leaders have a duty to take ownership of their team and help others do the same. This principle works for Navy SEALs as well companies, just like it does on battlefields around the world! Extreme Ownership - The Leadership Competencies Of A Lifetime is an original book with exciting combat stories from all different aspects; leadership skillsets being one important example where reading this will be beneficial in understanding how our personal traits come into play when making decisions under pressure situations
Final Thoughts
Learning is vital for your success as a leader. After all, you need dedication, skill, and knowledge to win in your position, which you can improve by gaining new knowledge. Fortunately, the above books dedicated to tech and business executives will keep you in the know.
Moreover, working with reputable digital innovation partners can impact your overall strategy. So speak with us regarding your digital transformation.