Branding
Building sustainable brand awareness to boost your sales
Brand awareness is what it actually says. How aware are people of your products or services, of your brand, and do they remember it?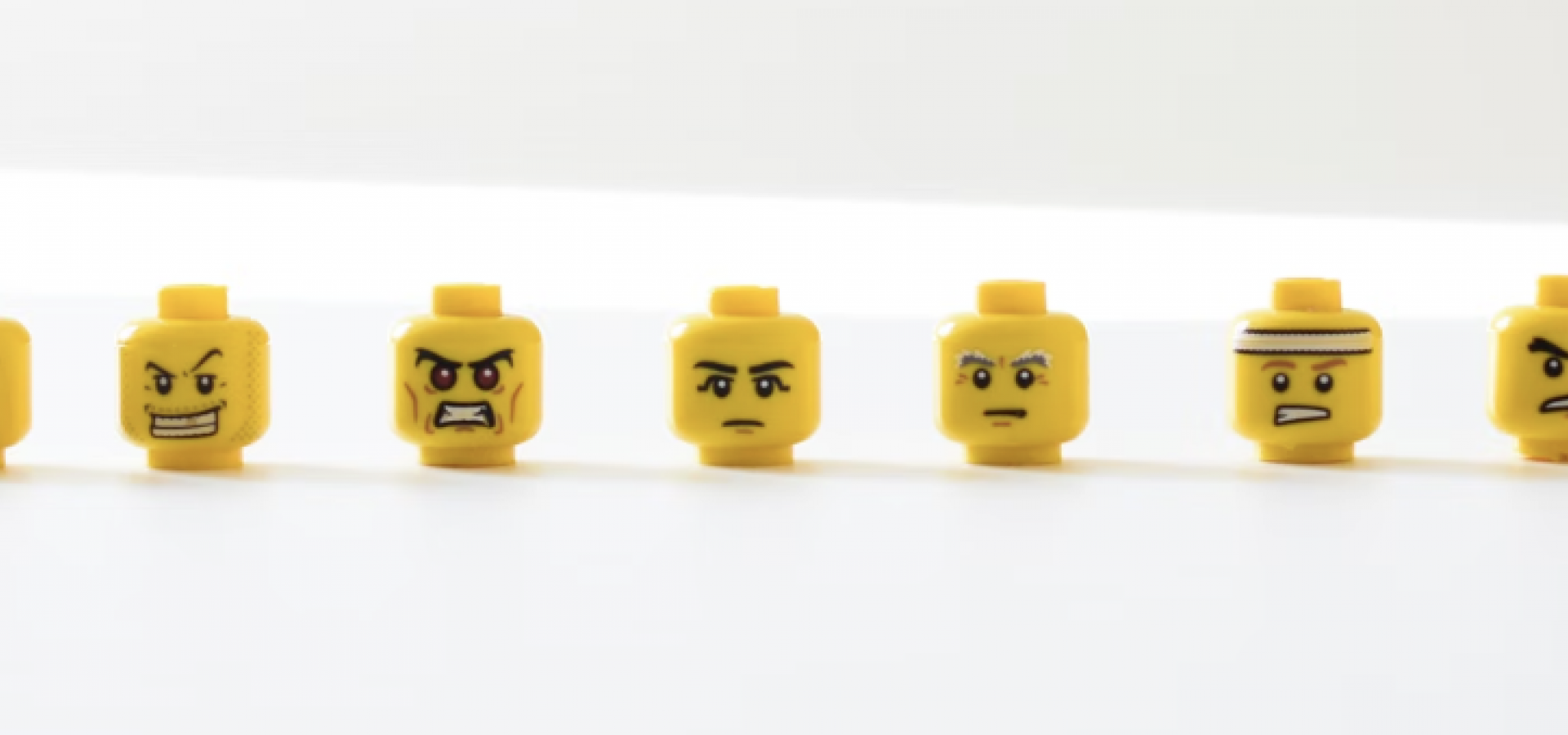 You can't expect customers to just come to you and generate a lot of sales without knowing your brand. Customers prefer to buy from brands they know, have seen many times, or with which they identify.
So it's not surprising that over 85% of people working in marketing mention increasing brand awareness as one of their top objectives when looking for new customers or leads.
Very often, people are not even aware that they prefer to buy from brands with which they identify. They think they are doing research on similar products or services in the market and often end up buying from that one brand without even realizing it.
Simply said, brand awareness makes your target audience choose you over your competitors. Read on to get into detail and explore what benefits it brings your business.
Brand awareness and brand perception
Building brand awareness brings increased sales, an emotional connection, and customer loyalty to your brand. Which is great! But it's not the only part of getting your brand out there.
As mentioned, brand awareness is very important. However, being aware of the existence of your brand is only a small link. Your brand may be known to people, but is it also in the right way, and do people have the right feeling?
That's why it's important not to lose sight of brand perception, which we also talked about in the previous article. Not the easiest thing to do, because you don't always have it under control. But oh-so-important!
Very often, this is something you will have to measure on a frequent basis. You will have to map out how people, customers, and investors, ... talk about you and how that is perceived by others.
Here, it is useful to rely on tools but at the same time to keep a finger on the pulse yourself. You are the best judge of whether something is positive or negative for your brand and how people react to something you put on the market.
Building and increasing your brand awareness
Setting up a brand awareness strategy is something that is very individual to each company as well. Each brand has different goals set when it comes to being "aware" of the brand. Let's see how to build brand awareness with these tips and tricks below.
Be more like a person
We have already mentioned that people prefer to buy from brands they know or recognize. The more customers know about a brand, the greater its market share, sounds quite simple, no?
A well-known brand creates a sense of trust and optimism. Customers are therefore more likely to return to a brand they have heard about or bought from before. Better yet, brand awareness builds a strong emotional bond between a company and a customer.
More than 80% of people feel connected to specific brands. This emotional connection drives customers to buy repeatedly from a brand and pays more.
Because emotion is such a big part of customer satisfaction you should try to make your brand more like a person. Be authentic as a brand, try to create a close bond with your customers, and show them what and who is behind your brand.
You could for example use emotional appeals or try to connect with people on a deeper level. A good way to do this is by using humor for example. Humor is a funny way to approach the subject. If you can make people laugh, they will like you. It is very important to be funny, but do not go too far.
Be Social
Whether you sell products or offer services, you need social media to increase brand awareness.
On the one hand, to show your brand to a larger audience, an audience that is also increasingly present on social media, and on the other hand, you can capitalize on what people are talking about online.
Not only the positive comments, by the way, but also the negative ones are super important. Show that you also see them and that you want to do something about them. People also respond to your positive approach to such comments.
Talking about your brand is never bad, but try not to overdo it. Posting something a few times a week and responding to the right post from time to time is what people appreciate most.
However, don't overload your audience with too much content though. Better a little less and mega valuable than too much.
Be consistent
Brand consistency is the practice of always delivering messages that are in line with your brand's identity and values. Consistency is key when building a brand. A consistent branding message makes it easier to communicate a set of branding attributes.
When your brand communicates very consistently in the same way and deals consistently with its visuals, you get recognition.
People recognize advertising messages from well-known brands on the basis of their colors, tone, etc. Not surprising that Coca-Cola, McDonalds, ... are all recognized so quickly by people.
Unfortunately, it is not so easy to be consistent when your organization is growing. Your designers and copywriters have their own style of communicating and this often reflects on a starting brand.
That's why it's important, no matter how small your company, to set up guidelines around language, terms, and design. To miss something is human, but always stress the importance of this to your staff so that your brand becomes as recognizable as possible.
Measuring brand awareness, how do you get started?
To begin with, measuring brand awareness starts with defining what it actually means for your business. After all, brand awareness means something different to everyone and every company.
You may think it means bringing your brand to the attention of as many people as possible, while your colleague may think it means getting brand recognition from a specific group of people.
Agreeing what it means to you as a company is what is needed to ensure that we can start measuring awareness properly. Setting goals is also important here in order to know exactly what to measure.
Different goals can be to increase your external media coverage, lift conversion, and increase direct or referral traffic. Different goals also mean that you will have different ways of measuring (and building) brand awareness.
Different ways of measuring your brand awareness
Do (online) surveys to detect how people look at your business
Surveys are a great way of measuring awareness. You just select the target group you want to detect your awareness with and ask them. Plain simple!
It's however important to have a clear overview of what you want to ask and what (according to your brand) is important to check with your audience. Are you trying to see if your target audience knows what you do, do you want to know how they feel about your brand and which emotions they link to it?
Keep it short and to the point but don't suggest too much when it comes to emotion, you want to get the best possible outcome. Suggesting answers will lead people to select something which might not be the honest response.
Check social media and track your follower's
These days social media platforms are all over the place. It's great to keep an eye on these with tools or by being available online to reply to topics that mention your brand.
Keep an eye on the reach of your posts, are they going up, going down, or stagnating? Use the right metrics to track your posting and the posting of others about your brand and see if you can increase the positive and bring down the negative on social.
Check online tools that can help you track your brand awareness campaigns

Use tools like google trends, mention, and even Semrush. They are all very suited to see when and where people are talking about your brand. The good thing is, this can really give you an insight on a weekly/monthly basis of when and where people are mentioning you and if it is increasing or decreasing.
These tools are a great way of tracking high levels if a campaign is getting some reach online and people are talking about it.
Look through Google Analytics
Google Analytics is, next to Google trends, a great way to check if you have strong brand awareness or if your brand awareness campaign works.
As mentioned earlier, search data is important when it comes to brand awareness and even market share. The trick is to not only look at the amount of traffic driving to your website but also what keywords that traffic generates.
Branded search can also be a great way to check. The more people type in your brand name directly into a search, the more they are obviously aware of your brand. They are not looking for a broader search, they want you!
Check your content and the performance of your content
Already mentioned here is to look for which keywords generate which traffic. But besides this, you can also look for the amount of shares someone does on an article or which articles generate more leads or returning leads.
Measuring your content related to what you do will also give an indication as to if people really link your brand to the right products or services.
Just dive into the analytics tools that your favorite social media or video platforms already offer. They all give you very detailed reports on how each of your individual posts is performing in terms of views and, more importantly, engagement.