Strategy
How to make your Instagram marketing strategy work
With Instagram being one of the most popular social networks and having around 1 billion active users monthly, it is hard to imagine a better social media platform for businesses to do their marketing.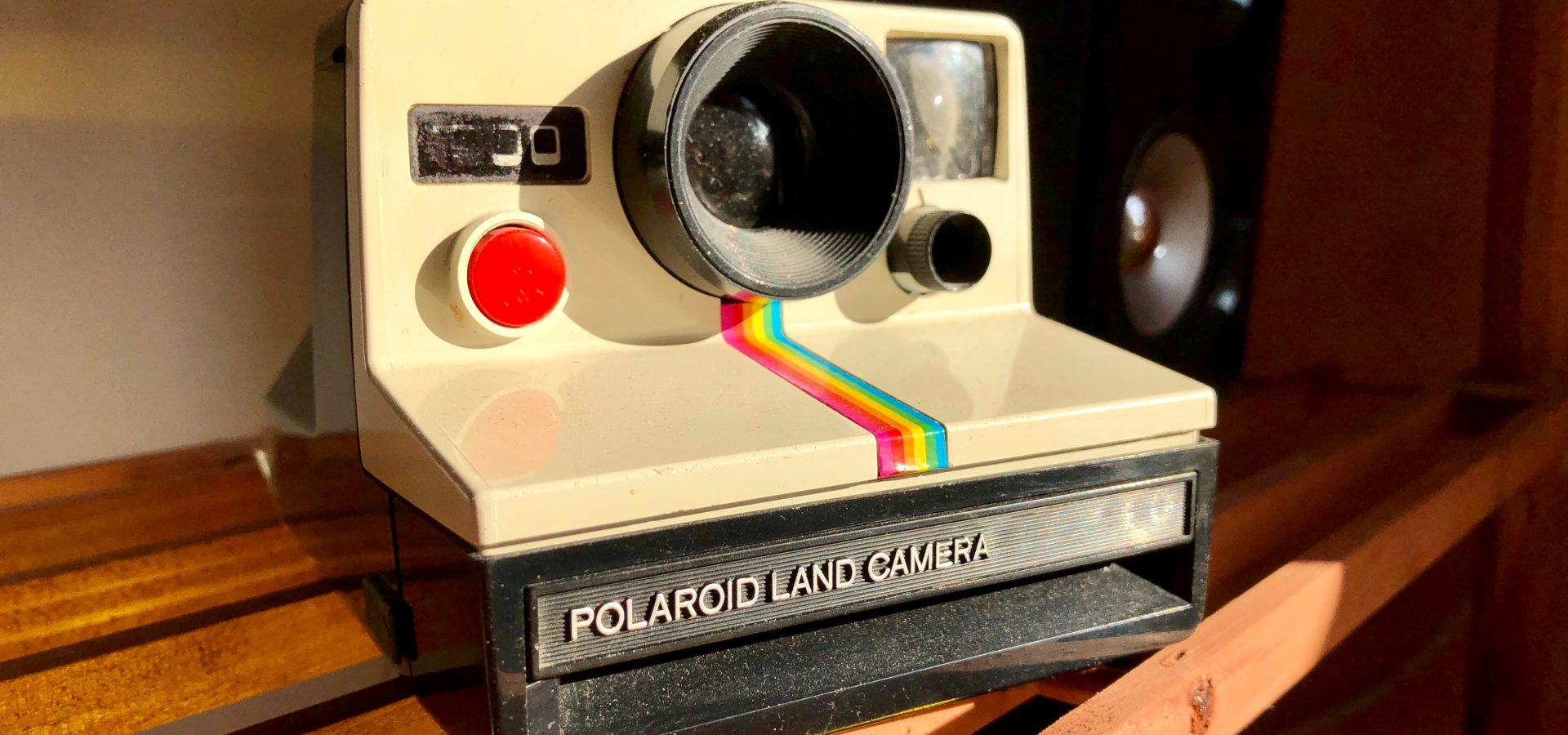 Yet, the majority of businesses don't use the full potential of marketing through Instagram. For some people it is not clear what tools are available for free to promote their brand, others complain that it's a challenge to continuously come up with a new, interesting, catchy and useful content on a weekly basis. In this article you'll find simple and efficient instagram marketing tips on useful features, analytics tools and content planning.
So, let's conquer the social media world with the following Instagram marketing tips!
Instagram tools to integrate into your marketing strategy
Before we start, it is worth reminding that to use the following tools you need to set up an Instagram business profile. Through professional dashboard, you will see important statistics like impressions, engagement data and even detailed information of your audience like their age, gender, location and hours with the highest activity. During the past few years Facebook (or Meta now) has greatly advanced the set of tools to engage with the audience on their platforms. It includes instagram stories with various fun features, reels (TikTok alternative), Instagram guides and shopping.
Reels
It's no secret that videos get more exposure and engagement. Video content performs better with algorithms, capturing viewer's attention for longer. If you want to grab more attention to your profile (product), it's time to start using Instagram reels.
At first, reels only allowed to record 15-second videos, but after requests from users to at least double the time of recording, developers increased the length of reels to 30 seconds, and a bit later all the way to 1 minute.
However, Instagram experts advise not to use all 60 seconds when creating a reel. On average your audience will only watch first 10 seconds of your video, so it is recommended to opt for 30-45 second reels.
Make sure that you are editing your reel in the instagram app, as it allows you to directly apply multiple cool features, like effects and AR filters, and what's the most important - alignment tool. Instagram will automatically align the bits of your reel. This "magic" feature will make it look professional and also amusing. Reels that are using trendy filters or music become viral, so don't forget about trendy music!
And last but not least, always put eye-catching covers with catchy Instagram captions, which will engage more views to your reel.
Stories
Stories are a casual and fun way to inform your audience about updates in your business, announce discounts and sales, and they are a must for your content strategy.
Instagram story creates a so-called fear of missing out among instagram's users, which substantially drives the engagement with such type of content. As stories are more casual by nature and seem more authentic in look and feel, they encourage users to casually interact with your content.
Therefore, the major goal of story marking is interaction and there are quite a few options how to encourage your followers and potential customers to give you feedback.
Create polls to get to know your audience's opinion about your product or new ideas and use the countdown sticker to build excitement around the release of new product or event.
Also, instagram stories are a great place to understand what your audience wants. With the help of question stickers you can directly ask your followers what type of content they want to see on your business profile and by adding a clickable link the viewers will be able to directly visit your website.
Guides
Guides are a relatively new and at the same underused instagram tool. This way, it's a great opportunity to set your brand apart and get promoted by Instagram algorithm, as Instagram will reward you for spreading awareness about this feature to other users.
So what are Instagram guides? In a form of a miniature blog, guide lets you share recommendations, tips and other content. There are three types of guides: with posts, products and places. They can be created by using already published posts, places, or product listings from either individual profiles, public accounts or your own publications.
With the help of this tool, you can share a brand story or message in a new format of a blog post, shoutout members of your network and provide step-by-step instructions.
Why should you love guides and definitely integrate them into your instagram marketing strategy?
The answer is simple: for insta guides you don't necessarily have to make brand new content, unlike for regular instagram posts.
Just check what you've already posted on your instagram feed or what accounts that inspire you have posted and group your content into categories that might of interest to your followers.
Instagram shopping
Today Instagram is not only a place for sharing content but also a proper sales platform. With Instagram shopping you can make your products easy to discover. It also allows people to easily shop your brand's photos and videos.
However, this tool is not available straight away, there are several steps you, as a business, should complete to be able to sell your product through Instagram shopping and add product tags.
Firstly, you'll need to review commerce eligibility requirements and ensure that your product complies with Instagram policies. After eligibility verification you will proceed with a Commerce Manager where you'll fill out all necessary shopping details. As an alternative, you can also start directly in the Instagram app.
Also, on the website of Meta for Business you can find a bunch of useful tips how to promote your brand on Instagram and even get a free individual marketing plan for your business
Instagram analytics tools
As we discussed previously, Instagram has built-in analytics tools called Insights or Professional dashboard that provide statistics about the impressions and reach of your posts. Basically, all the necessary metrics comes along for free just with setting up an instagram business profile, but we would like to go a bit further and share several great tools for more advanced metrics to better understand your Instagram audience.

Apart from basic features such as scheduling and publishing Instagram posts, Sprout social helps to identify top posts based on engagement during specific timeframes, lets you know if industry influencers are interacting with your posts and provides detailed analytics on hashtag trends.
To be successful at driving traffic from Instagram and assess your marketing efforts, it's essential to have a trackable link in a bio leading to your website. Using Bitly link in your bio will show how well your marketing campaign works and how much traffic it drives from your instagram page to your site or a specific landing page.
Brand24 is useful for collective qualitative data that in addition to quantitative insights provided by standard Instagram analytics analyses what Instagram users say about your brand. This way, it looks in depth into the tone of conversations of your audience and monitors effectiveness of your branded hashtag.
Later is a planning app that allows you to schedule content on multiple social media platforms. It also lets you schedule your Instagram stories on top of regular posts and has a nice feature of the first comment, meaning it will auto-post all your hashtags in a comment under your post.
It's also nice that for one Instagram account and up to 30 posts per month will be available for free.
Recently, Later added a few more features. It includes ability to schedule carousel posts and providing detailed instagram analytics which makes it much easier to do Instagram marketing with this app. However, these two functionalities are only available with a Starter plan and higher.
Do not forget about built-in Instagram analytics
Although there are plenty more social media analytics tools and they all offer a great variety of advanced features, we sincerely recommend not to abandon analytics provided by Instagram. Insights that are available on the app for free do give enough information to analyse your account performance, including reach, engagement, followers, as well as Instagram ads.
Keeping up with your content strategy
Sometimes, even if you master instagram marketing skills knowing all the tips and tricks, you can simply run out of inspiration. We do know it must be quite exhausting to regularly generate interesting and useful content, but there are several rules you should follow to avoid acrisis of creativity.
Although sounds obvious, it is crucial that you set objectives around your Instagram content plan. If you are an expert in what your brand is doing, then you can be useful to your audience. Having precise objectives will help not to get carried away when working on content creation, as consistency is one of the dominant requirements for Instagram marketing.
Remember, overposting is not good. It is better to post from 2 to 3 times a week and no more than once per day. Avoiding overposting will also give you more time and freedom for creating a content plan. Schedule posts in advance when you have time to do so.
And even though the golden rule is to be useful for your audience, it is not always necessary to come up with a highly intellectual content. Mix insightful posts with memes, jokes, beautiful pictures and quotes.
Make your audience anticipate a release of a new service or product with small teasers and announcements. But if you have nothing new to post, you can easily create an Instagram guide with the help of your previous publications.
Posting stories frequently (more than once a day) is recommended, especially if you are not active in publishing content on your feed. Do not forget to include interaction in your stories in a form of polls, questions or quizzes.